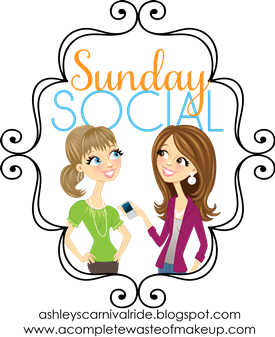 I'm linking up with
Neely
for her Sunday Social today. I figured with as much time as I spend on the Internet, I could handle these questions! Go link up!
This weeks Questions: All About the Internet
1. What is the first website you log on to each day?
-Gmail, then Facebook. I feel like this is probably a super common answer.
2. Give us some funny websites you visit that we need to know about
-
Suri's Burn Book
-
Kate Middleton for the win
I spend way too much work time laughing at these. My coworkers don't find them as funny. Clearly something is wrong with them.
3. Pinterest or Facebook? Why?
-Facebook. Pinterest gives me too much of a case of the
"I NEED!!"
's. No bueno.

4. Twitter or Instagram? Why?
-Instagram. Hands down. Twitter overwhelms me and has too much nonsense.

5. Favorite youtube video...post it!
-This changes daily. Currently?
I won't even tell you how many times I've watched that. And I die every single time. People getting scared always thrills me.
6.
Biggest online pet peeve?
-Oh goodness.. Instagram sales are a new one. I get people selling stuff but it irritates me when it clogs up my feed. Daily OOTD's (agree with Neely on this one) and.. I guess that's about it. I usually just click out of something if it annoys me and come back later.